This post may come as a surprise to many of you, but this will be our last post about Twilight Court, because… WE'VE SOLD OUR HOUSE! We bought 13 acres outside of Chapel Hill and will begin building our dream farmhouse soon!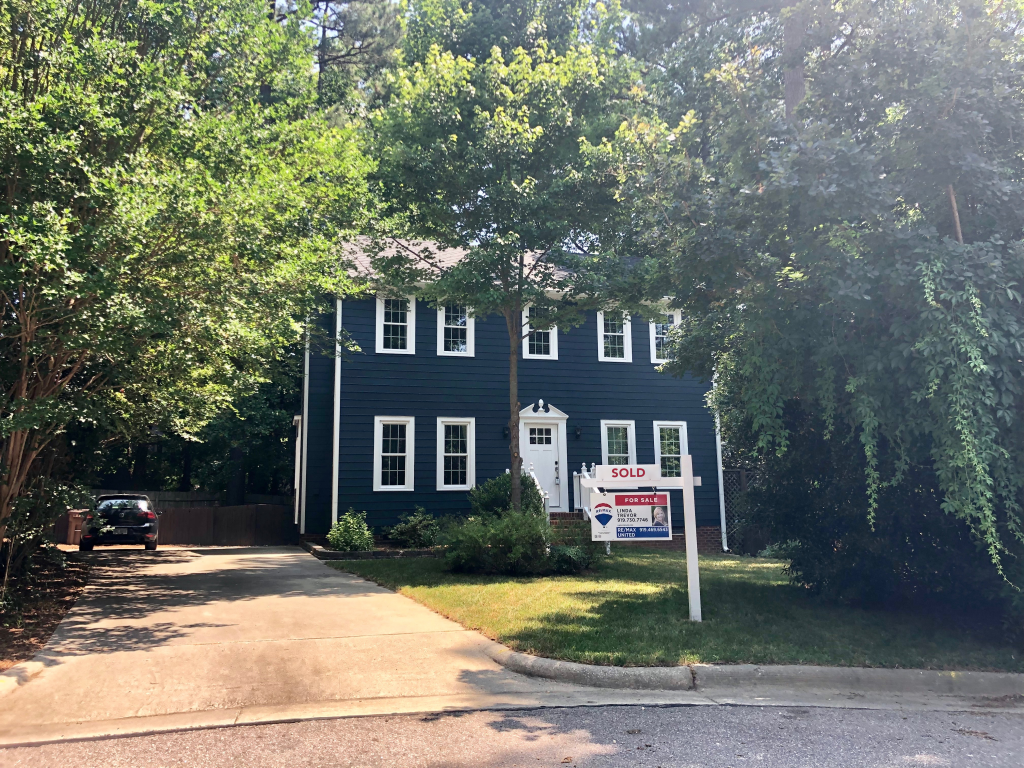 We had 6 wonderful years at Twilight Court – it was our first home together, and we had so much fun updating it and allowing you all to follow along (even if our posts grew fewer and farther between in the last few years). Let's look back and appreciate some of the before and afters of our many renovations:
We knew when we purchased this house that it wouldn't be our forever home. We have learned a lot about homeownership and DIY, and it's a little bittersweet to leave, but our dream has been to build a home on a big piece of land.
If you have been following along, you might remember that we were looking for acreage so we could build our dream home and wedding venue, and we had mentioned in a post last summer that we had viewed a property that checked nearly all of our boxes, but we had a bit more research to do. Very long story short (which will get a separate blog post), that property, unfortunately, did not work out.
In the 8 months since, we have spent nearly all of our weekends looking for land. The process has been very long, so that deserves its own post as well. We'll fill in the gaps of how we got to where we are soon, but for now, we're packing up and getting ready to start this next chapter and new adventure! We are very excited, and of course a bit nervous and overwhelmed, but we plan to take you along for the journey!